---

---
Ambassador
Argyro Barbarigou
CHEF OF PAPADAKIS RESTAURANT
Greek celebrity chef Argiro Barbarigou has designed a life and career from the Greek kitchen. If ever a human being can bottle and export the essence of Greek food and the spirit it embodies, it is Argiro. Known throughout Greece as the "First Lady of Greek Cuisine." Argiro has devoted her life's work to sharing the secrets from the Greek kitchen - modern and ancient - with her audience and fans around the globe.

She was born in Paros, the Aegean Sea island, nested between Mykonos and Santorini. She was raised among smells and flavours, pure Greek pictures and a family that had the hospitality and the family lunch as a very special characteristic.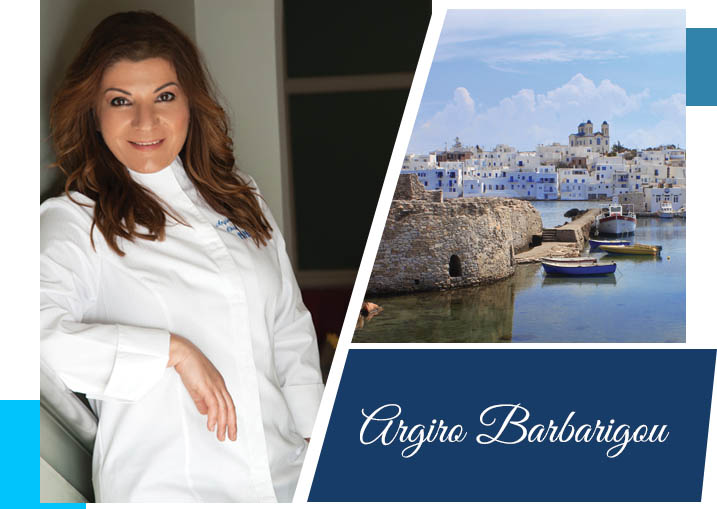 ---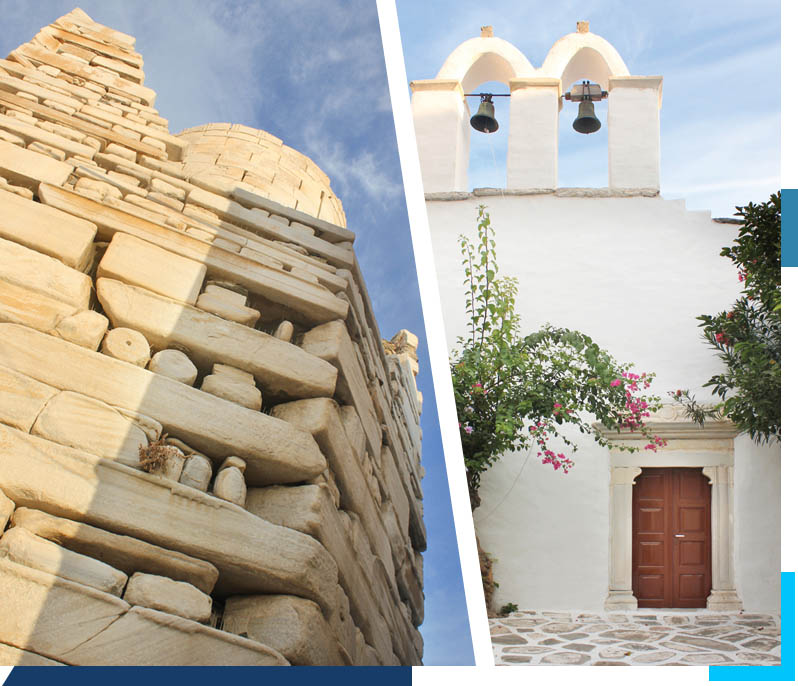 In her own words…
"I believe that Aegean Cuisine deserves her own high position in the world's gastronomy. Aegean Cuisine is so much more than souvlaki and tavernas. Our cuisine is as pure and refined as our spirit, not unlike our philosophy or theatre. I am determined to share my love and knowledge of it throughout the land. My motto, when I first started out, was that there are NO SECRETS in cooking. At least there weren't with me.

I am so very proud of the Greek cuisine and our whole ingredients. I always cook with pure Greek produce to accompany my philosophy of an Aegean diet. That means healthy local products – easy and fast to make – with a flavour that allures everyone who tries them, but also, everyone who watches them on my show.
I am ready to carry 'the Olympic torch' of Greek Cuisine…on behalf of the Greek people and my beloved country. For the good Greek food, our unique ingredients and most important, the spirit of Greece that it captures and sends".