---

---
The Team
The Team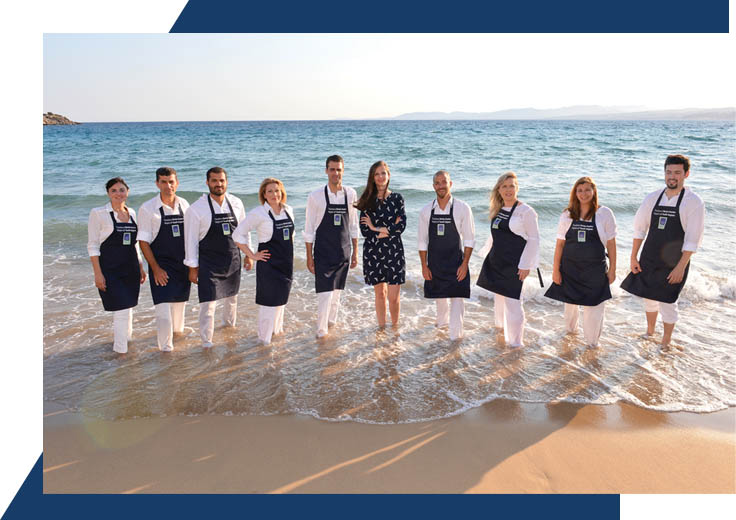 The European Region of Gastronomy Award is an important challenge for us in the Region of South Aegean. The process of preparing the application for the Award, so far, has already shown good, positive teamwork, as we managed to achieve so much in so short a time.
We had only 40 days to meet our stakeholders spread throughout our 50 islands. We had only 40 days to communicate with our supporters to come, cooperate and participate in this big story for our region and for our country as well. We had 40 days to write this application, this Bid Book which includes our islanders' experiences, stories, needs, as well as their hopes and dreams for the future.
A team of 10 motivated people, most of who were never previously involved in a European project came together to prepare and coordinate this process in 40 days. During this time, usual daily duties and responsibilities within departments still needed to be carried out. We all did our best, spending nights and weekends exchanging mails and calls, debating, and coming up with ideas, full of strong will and dedication to the common goal.
We managed through hard work, discipline, concrete dialogue and conversation to prove that teamwork is the most important value to achieve success, even when time limits are short, distances are far, and difficulties are big. Together, we managed the challenges of the application process so far, the experience has made us determined and full of hope for a positive result, not only to receive the Award, but that the whole process leading up to 2019 and beyond will ultimately leave a legacy for the Region.
Heidi Lazani, Head of the Executive Committee Board