---

---
Legacy
Legacy
---
Our plan for the Region of South Aegean will leave a legacy of growth based on the following needs and priorities of our Region:
---
Acquire a strong brand name for Aegean Cuisine, recognized by visitors to the Region.
Establish the Region of South Aegean as a gastronomic tourism destination, make known and famous the culinary traditions of our islands and the purity of our local products beyond our Region.
Prolong the tourism season through the shoulder months, enticing visitors to taste seasonal recipes related to festivals and feasts that happen at specific times of the year.
Brand as many quality key local products we can, in order to exploit the most effective routes to market .
Support the awareness of specialists-professionals of each Focus Area to cultivate, use and promote branded local products.
Ensure cooperation through the value chain among all the stakeholders involved (producers, local authorities, entrepreneurs, institutions/organizations, cultural associations, consumers etc).
Educate local social groups from school to professionals to recognise, prefer and buy local products of across the Region of South Aegean.
Increase the cultivation of local varieties not only to satisfy local needs but also to enable cultivation for exportation which will ensure a better income for producers, motivating them to stay or return to their homeland and encouraging young people to farm the land.
Establish an information system in educational institutions using the Digital Agenda's Focus Area projects for healthy eating and the importance of using specific local products with high nutritional value.
Foster awareness and knowledge to farmers of the importance of using technological means, to access necessary information that will solve problems.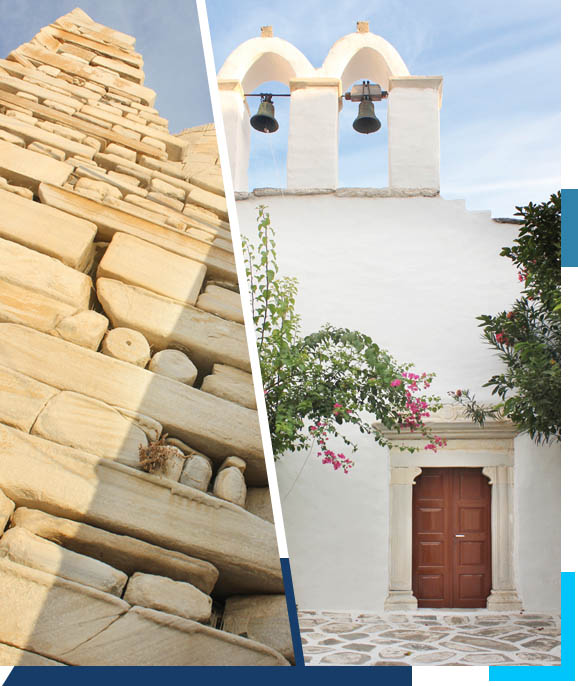 ---
---
Life in the blue zone is good. And that may be the real secret of why it's also so long.

In Santorini, you feel like no other spot on earth. Here, 120 miles southeast of mainland Greece, everything is brighter: the white houses, the sea and the sunsets over the caldera.

Diet is the key to longevity.

Santorini in the World's top 10 islands for 2016.

Some places are better that others at fulfilling the powerful human desire to live well.
---