---

---
Focus Areas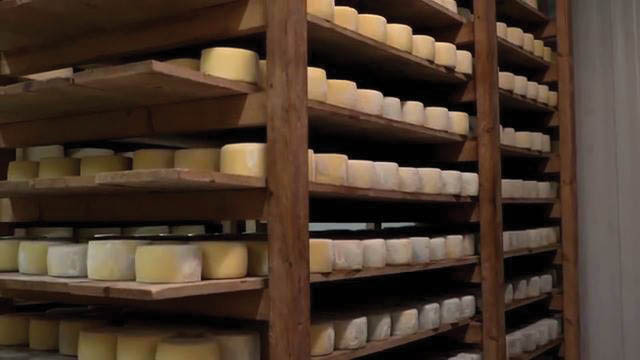 Supporting Small & Medium Enterprises (SME's)
---
From the products of the primary sector produced in Greece nothing gets wasted. A typical example is the vineyard, where from its fruit we get, besides wine, alcoholic drinks made from pomace such as tsipouro raki and souma. We use the vine leaves to make the unique ntolmades giaprakia. We produce olive oil, and also a residual oil from the kernel which is used as a combustible. The waste from the olive press is used for the production of detergents. Olive branches have been used to award champions in ancient times or as combustible in woodstoves throughout the ages. These products off er clean energy production and good use of vineyard and olive mill waste. Agricultural land in the Region of South Aegean has led to the creation of small and medium size businesses for the processing and the standardization of agricultural products. These businesses are the backbone of our local economy. They are the main actors of our economic growth, innovation, employment and social integration.
---
The very first businesses of processing and standardization that appeared in the Region that substantially contributed to the local economy were the wineries. Wine is a fundamental aspect of our cultural heritage, closely related to its history and economy, associated with the customs and traditions of the South Aegean. It is important to mention that the delimitation of the production areas resulting in the legal recognition of Product of Designated Origin (PDO) for Rhodes wines, Muscat of Rhodes and Santorini which were certified in 1971 with Royal Decree. Most Greek vineyards were organic before the term 'organic' cultivation was invented. Animal manure and brimstone were the basic methods of cultivators, while the weeds were exterminated through tillage. The combination of viticulture and winemaking, especially in mountainous areas, became a factor that urged residents from the countryside to work in agriculture, resulting in a less intense phenomenon of urbanism in the islands. This has also substantially contributed to the preservation of the agricultural family.
---
In 1994, the Protected Geographical Indication (PGI) Rhodos olive oil was legally recognized. In the South Aegean, 50 wineries, 47 oil mills and 22 olive oil packaging plants are currently operating. The olive oil production followed the creation of olive oil packaging plants in order to distribute olive oil, not only to the local and national, but mostly to the international market. The South Aegean produces excellent quality honey from thyme, heather, pine honey and fl oral honey. The rich vegetation in thyme, pine trees, bee-keeping and aromatic plants provide an excellent and special aroma in the honey of the Region, as well as high nutrients, reinforcing its antioxidant, antibiotic and invigorating actions, enlisting honey in 'super foods'. The South Aegean has 20 honey packaging plants operating to date. Equally important are other bee products such as royal jelly and pollen. Bee's wax is another versatile product used in the pharmacy industry, in production of wax decorations and for the production of candles.